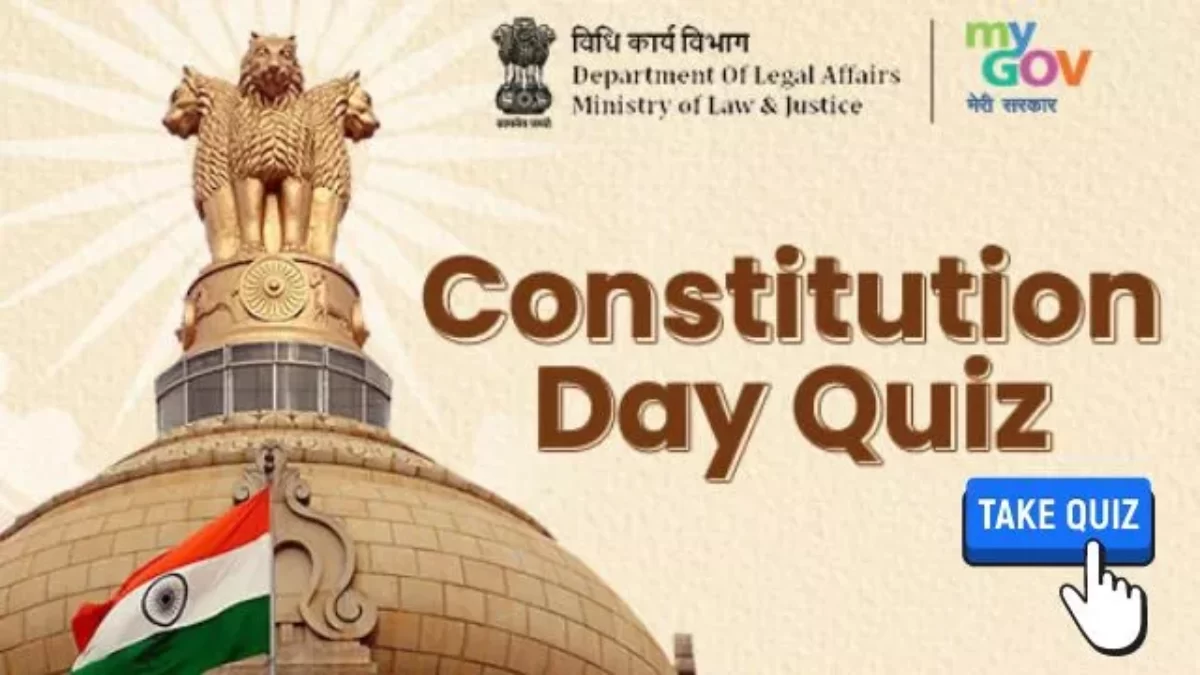 About Constitution
Indian Constitution nurtures the aspirations of its citizens, and is a true living Constitution in as much as it gives the widest possible amplitude for the realization of both individual liberties and desires and at the same time enforces the need for collective growth and development.
About the Quiz
The quiz is organised by MyGov the Department of Legal Affairs to celebrate Constitution Day to create awareness amongst the Indian citizens about the Constitution and its special features, particularly Fundamental Duties, as enshrined in the Constitution.
Rules
An individual is permitted to participate only once in the quiz.

You are required to update your name, email address, telephone number and postal address on the MyGov portal.

By submitting your contact details, you will give consent to use these details for further communication.

The same mobile number and same email ID cannot be used more than once for participation in the quiz.

Discovery/detection/noticing of use of any unfair/spurious means/malpractices, including but not limited to impersonation, double participation etc. during the participation in the quiz, will result in the participation being declared null and void and hence, rejected. The organisers of the quiz competition or any agency acting on their behalf reserve the right in this regard.

Employees, directly or indirectly connected with organising the quiz, are not eligible to participate in the quiz. This ineligibility also applies to their immediate family members.
Certificate
All participants are to get Participation Certificate.
Deadline
December 4, 2022